Intro to Homebrewing Class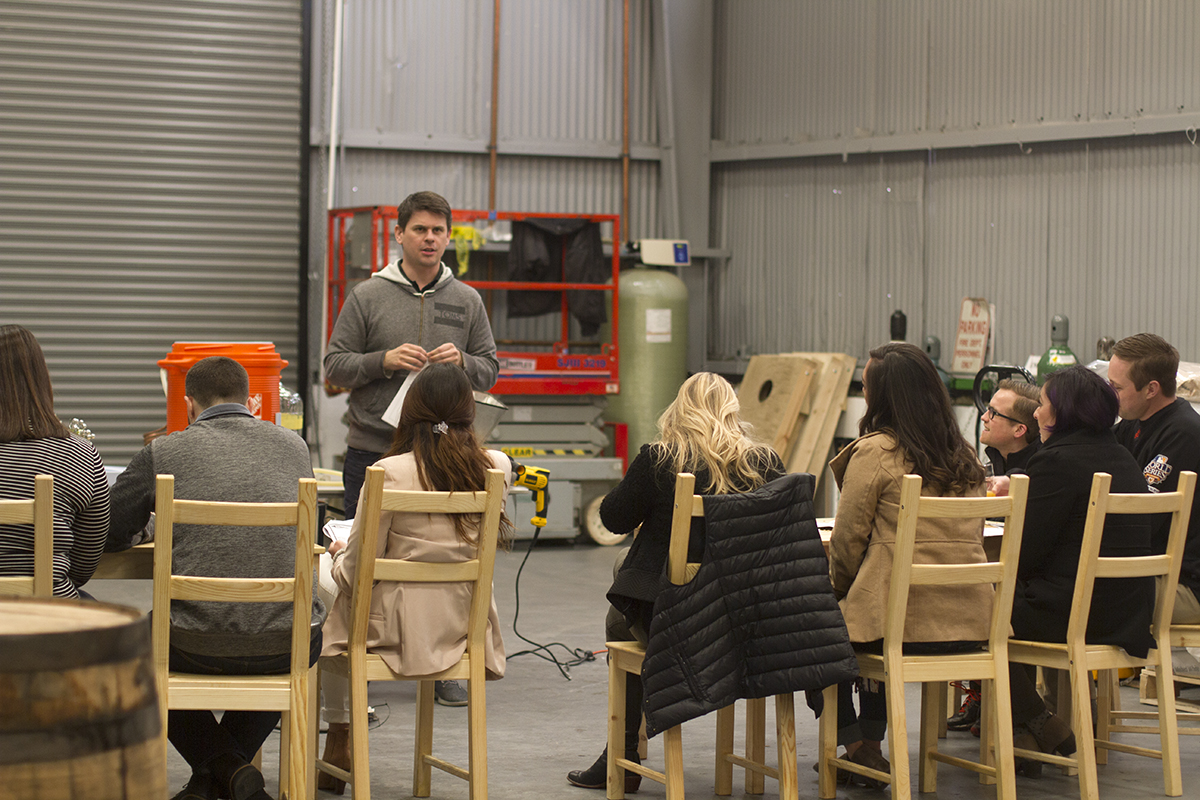 Intro to Homebrewing Class
Beer Brewing Class at Barebottle Brewing Co.
Learning to brew beer is among the most important survival skills one can acquire! Join us for a 1.5 hour class at Barebottle Brewing Company where you're learn how to make high quality beer at home, and have some fun along the way. The class is taught by Chris Thompson, a competition-winning homebrewer and Certified Beer Judge.
Class Overview
The class includes:
An overview of the brewing process & a hands-on demonstration of homebrewing

A brief history of brewing & classical styles

Beer tastings

A behind-the-scenes tour.
General Info
- Classes are taught from 5:30 - 7:00PM on the first & third Thursday of every month.
- Reminders: Barebottle is a working brewery, so attendees are encouraged to wear close-toed shoes with some grip on the soles, and to dress warmly as the tour includes visiting cold storage.
- Attendees: To taste the beers, attendees must be 21, but attendees under 21 are welcome to attend the instruction and tour.
- Food: food trucks are available on site, and food can be purchased separately if desired.
Location/Parking
- Barebottle is located at 1525 Cortland Ave San Francisco, CA 94110. It is a big blue warehouse near the 101 freeway.
- There is generally good street parking along Cortland avenue, and if it is crowded, there is street parking near the Lowe's at the intersection of Bayshore & Cortland Ave.
Additional Information
- Payment in full is required to book your spot.
- No cancellations accepted less than 1 week prior to class.
- Rescheduling for a different date accepted up to 24 hours before class.
- Please bring warm clothing to the class and close-toed shoes.
- To sample beers, attendees must be at least 21 years of age. Those under 21 may attend the class, but will not be allowed to taste fermented beer!
- If you would like to inquire about a private group class, please email: classes@barebottle.com